One of a kind, very unique, .925 sterling silver, handcrafted earrings.The stones are ethically sourced, lapis lazuli & kyanite stones.They are almost 4" long x 1" wide.
One of a kind, brass with bezels of sterling silver earrings with smooth blue kyanite stones. I love these! 3"  long by a little under 1.5" inches wide. These earrings were annealed, stamped, drilled, sawed, soldered, polished, dipped in patina, tumbled...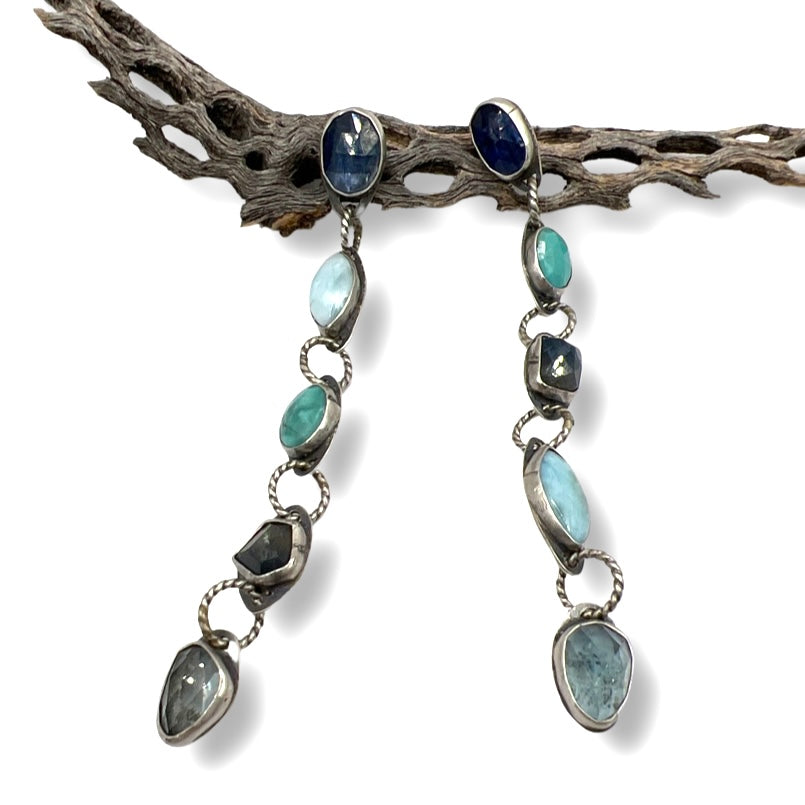 These are one of a kind, sterling silver stud earrings with 5 dangling levels of variations of the color blue; all ethically sourced. Blue- the color of calm, peace, neutrality, shared joy, refreshment… These earrings start with beautiful, faceted kyanites, sleeping...